Williams William - Caledfryn, Groes-wen 2014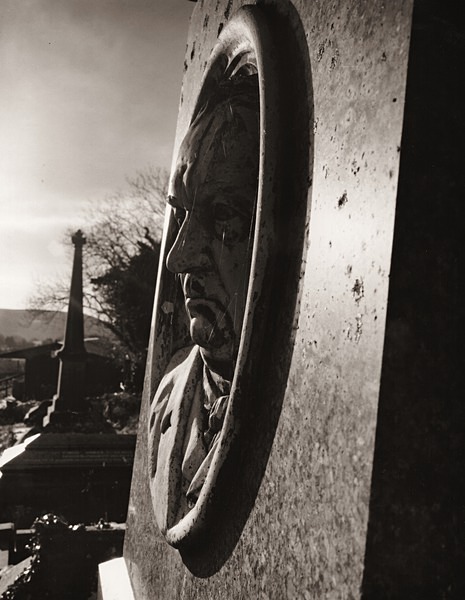 Notes on Williams William - Caledfryn

One of the last gravestone visited and at last a face! The sun was bright and I was forced to photograph towards the light. This was fortunate since it helped to highlight the tiny strands of cobwebs that had formed across the face.

From Winter 2012 through to Spriing 2014 I visited graveyards throughout the length and breadth of Wales. Many hours were spent searching for particular gravestones, of poet's, well known and not so well known. A few were not found, mostly they were.
The project was difficult not due the hours searching but more so to finding an ordinary gravestone in a wild graveyard. So often other viewpoints of other gravestones would have made an excellent photographic record but I was forced to settle, even compromise, with my brief. Frustrating as it was, it was also made the more rewarding, my eye was forced to work harder. Fortunately these peaceful places helped with keeping the mind free of distractions.
Here are a few of the images published in the book.
| | |
| --- | --- |
| | |