WALL, Cwmystwyth Mines, Ceredigion 1994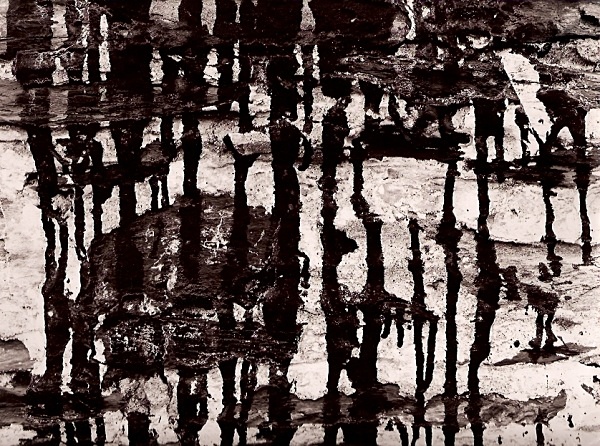 Notes on WALL, Cwmystwyth, Ceredigion 1994

One of my first ever abstractions and possibly taken without properly knowing why. This shows a ruined mining building with black paint splashed down it's walls and a darker stone acting as a setting sun/moon?

Seeking abstractions in rural mid Wales can at times prove difficult but also when a suitable wall is found, rewarding. Fortunately, there are many ruined houses, farms and industrial buildings which may not always be easy to enter. When possible they often contain walls covered in blistered paint or peeled wallpaper. Often there is very little natural light and since I do not use flash photography exposures can vary from a few seconds up to a few hours. These long exposures allow me to become acquainted with these empty properties, their crumbling and damp walls and whilst the film is exposed to the subject I can settle into the moment and become calm within the buildings atmosphere.
| | |
| --- | --- |
| | |