WALL, Carmarthen 1995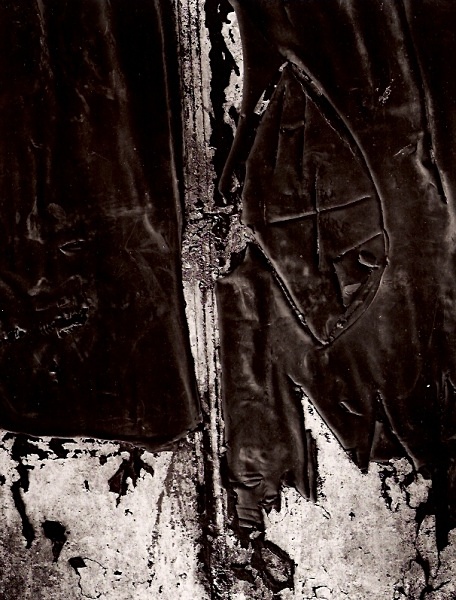 Notes on WALL, Carmarthen 1995

This was taken in the car park in the large Tesco grounds at Carmarthen and is one of the very first abstractions i took with the work of Aaron Siskind in mind. It shows a bitumen type surface which has been weathered and begun to peel off from its cement surface. There's also some man-made graffiti scratched into the velvety surface.

In 1995 I discovered the work of Aaron Siskind and Harry Callahan. I was particularly impressed with the way Siskind flattened the perspective of his photographs and focussed his camera at confusing parts of a wall. Yet within Siskind's chaotic images lay an ordered and a simple array of compositional rules.