NEUADD FAWR, Cilycwm, Carmarthenshire 2011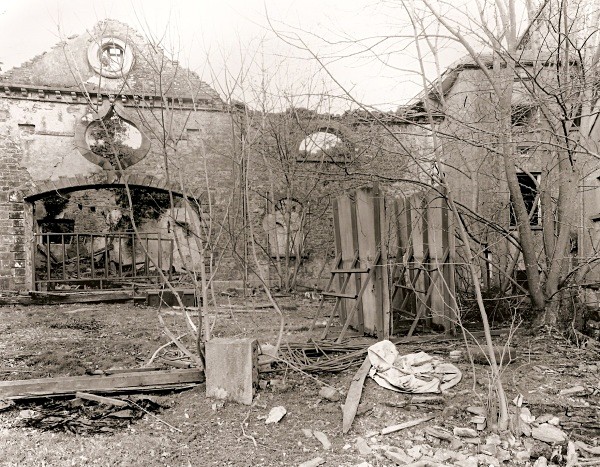 Notes on NEUADD FAWR, Cilycwm, Carmarthenshire 2011

A late afternoon re-visit to Neuadd Fawr. As ever a subliminal experience. Neuadd Fawr's size and ruinous state can only impress the casual or eager explorer. The outer walls seem impressively solid but within there is little semblance of rooms nor indeed what those rooms functions once were. This house is a sad sight. It's sheer enormity and dereliction begs so many questions that can be answered simply by oneself: it is too large, too derelict, too far gone to be salvaged. The stable block is also totally ruinous but other outbuildings; stables, diary, kennels are all in a good condition.

I do not know if any further trips will be made to Neuadd Fawr. Whenever I have left I have always felt I've missed something, some perfect composition. I have dreamed of this house, wandering through rooms and even photographing parts of it that do not exist. I have photographed it extensively, something I never set out to do (why take fifty photographs when only two or three should suffice?) and perhaps it's this over-exposure and ease of photographic opportunties that is the cause of me feeling I've missed something. Perhaps I expect too much. Perhaps I seek those atmospherics I experienced in my dreams, those atmospherics that do not actually exist.

I think for me I should allow Neuadd Fawr to drift away from my consciousness for a good number of years.
| | |
| --- | --- |
| | |