HAFOD, Nandcwnlle, Ceredigion 2009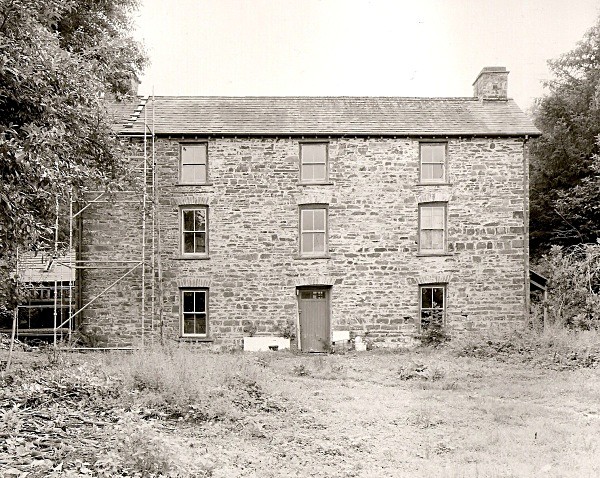 Notes on HAFOD, Nandcwnlle, Ceredigion 2009

Three storeys high, built late 18th century and as discovered in the pages of 'Forgotten Welsh Houses' by Michael Tree and Mark Baker – and not by my eager and searching eye (surprising since I've lived near and used this road numerous times in the last 20 years!).

I parked in the lay-by and walked up to the house. It was early, around 5:30am. A large caravan sat in the grounds as well as lots of visual clues the house was in the process of restoration. No windows were broken, no slates missing, no doors hanging from their frames, no signs of graffiti or vandalism. The ground around the house had been cleared and the house looked in generally good condition. I did not attempt to gain entry or peer through the windows. I was pleased the house and grounds seemed to show the beginnings of careful and considerate repair and I was also glad I was able to photograph it before it was all fully restored.

A gentle drizzle blew, like mist and the long grass dampened my trousers. I set up my camera was walked around the house and made a few exposures. The house felt as ease in its setting, nestled between two 'B roads' but also remote and in part of the country I am most familiar with.
| | |
| --- | --- |
| | |