DERRY ORMOND TOWER, Betws Bledrws, Ceredigion 2010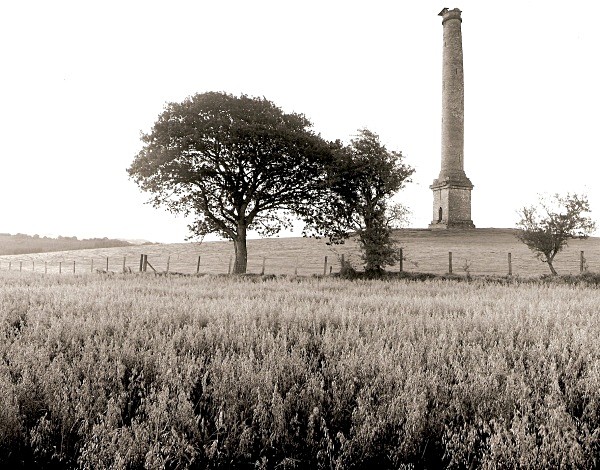 Notes on DERRY ORMOND TOWER, Betws Bledrws, Ceredigion 2010

Standing high upon a hillside above the hamlet of Betws Bledrws, Derry Ormond Tower was built in 1837 by the owner of Derry Ormond House (demolished in the 1950's) and is based on an upturned canon.

My morning here, only my second visit ever, surprising since I have driven passed this momument since my school days, was a beautiful experience. As so often the case, a soft night mist lingered along the river Teifi in the valley below and the sun burst through the low cloud as the morning began to break. There is no finer time of day than sun rise and this particular valley often exhibits a momentous beauty.

The opening of the tower has been continuously blocked and re-opened throughout the decades. The tower was apparently badly damaged during the 1970's and restored. The concrete blockade had a hole large enough to fit through but I declined the offer, being a little uneasy with heights, and I was also uncertain if the stone steps leading upwards were safe. I have since been told that it is indeed possible to climb to the top. I restricted my visit to sticking my head through the hole and peering upward!

Photographically, a tower has limitations. I have attempted to photograph it to the best of my abilities. I believe I read somewhere that Derry Ormond Tower was built on common ground, without planning permission, which was finally granted some 40 years after it was built.
| | |
| --- | --- |
| | |