DORWEN, Cwmtwrch, Brecknock 2018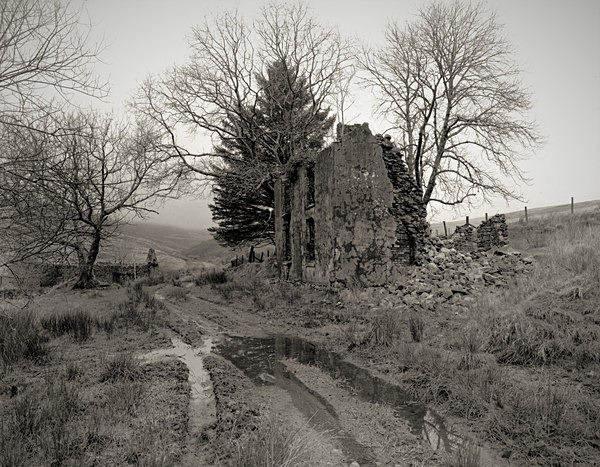 Notes on DORWEN, Cwmtwrch, Brecknock 2018

The walk from Upper Cwmtwrch is perhaps only 2 miles and half of that along the old railway line that led from the mines. Before you reach the bridge that crosses the river Twrch a footpath ascends up a steep slope and then to the boggy uplands. It is here, following occasional footpath markers, you find first the ruined farmstead, Pen-yr-Wern (see previous pictures) and then about half a miles further the farm, Dorwen, as seen here much ruinous.

Beyond Dorwen there are miles of wild hills, the foot of the Black Mountains stretch out inviting. I ventured no further than Dorwen and its outbuildings. The rear and one gable end has collapsed and no doubt much the rest will follow shortly.
On the other side of the valley a small, low shepherds dwelling, two gable ends and no middle. I had intended to cross the river but decided instead of revisit Pen-yr-Wern.