HENDREFIOLAN HOUSE, Swansea 2017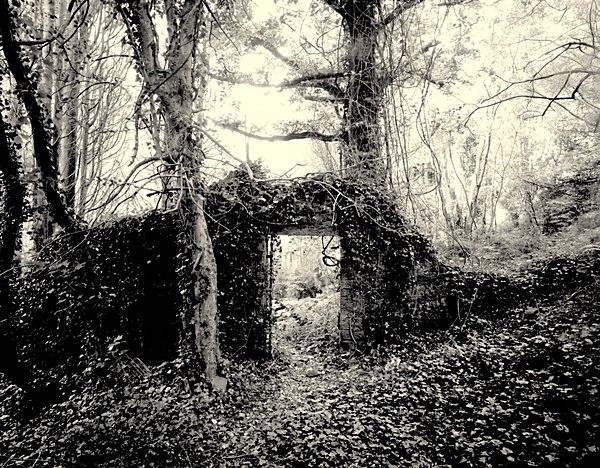 Notes on HENDREFIOLAN HOUSE, Swansea 2017

Belonging to Swansea University and currently for sale. I have not entered Hendrefiolan but have seen images taken inside by an urban explorer and as expected the building has lost its sense of a domestic dwelling. This is a shame but inevitable whenever a private property is sold to a municipal or academic establishment.
Outside tells a different story. The house looks to be in decent condition. Some of the stained glass windows were smashed by vandals a while ago, these windows are now boarded up. There was other prefab type buildings built beside the house but these have been demolished -a large concrete platform is all that remains. The rear of the house is also looking good, perhaps a little forlorn but hopefully the house will soon be sold.
My visit was a short one, perhaps an hour or so. Satisfying viewpoints were scarce and this may have encouraged me to take more photographs then I would normally have done, in some vain attempt to capture the house in its true glory with atmosphere to boot! I more or less failed, a few images are satisfactory, but I feel I missed a trick here but perhaps a second visit will rectify this.
The stables are currently used as a library.
| | |
| --- | --- |
| | |