GREAT FRAMPTON, Llantwit Major, South Glamorgan 2009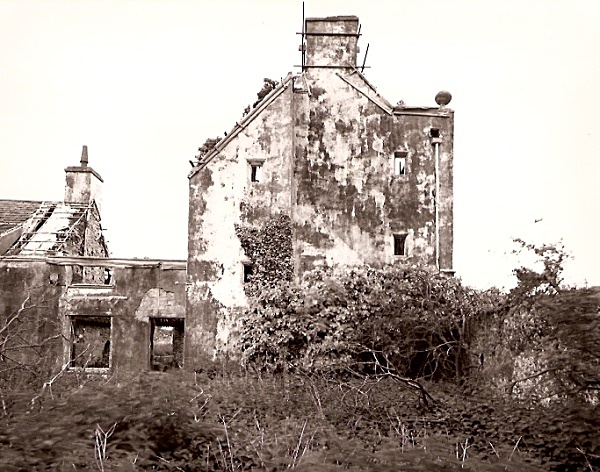 Notes on GREAT FRAMPTON, Llantwit Major, South Glamorgan 2009
A return, 4 years after my first visit, 5:30 in the evening, a quiet place, walking along the short path, watched by Jacob sheep and curious cows, to Great Frampton.
The nettles leading up the house are waist high, large dead tree trunks, branchless and as barren as the empty shell of the house lay around the grounds like monuments. Within, again, one can not be in wonder if the walls, windows and doors are held up not by mortar but by the maze of scaffolding.
The barns and outbuildings, although not damaged by the fire that made Great Frampton derelict in 1990, are victims of vandals and lack of maintenance, all sad and depressing and in a very poor state. A narrow side staircase intact rises to the top of the three storeys of the house, was this the staircase that lead to Pigotts observatory?
Great Frampton is supposedly owned by a dentist(?) and Charlotte Church was said to be interested in purchasing and restoring the house a few ago. It is not difficult to imagine this house as a family home once again. It is situated close to, but still very secluded, to Llantwit Major and therefore to close to Cardiff.
Great Frampton 2009
| | |
| --- | --- |
| | |