ABERPERGWM, Glyn Neath, West Glamorgan 1997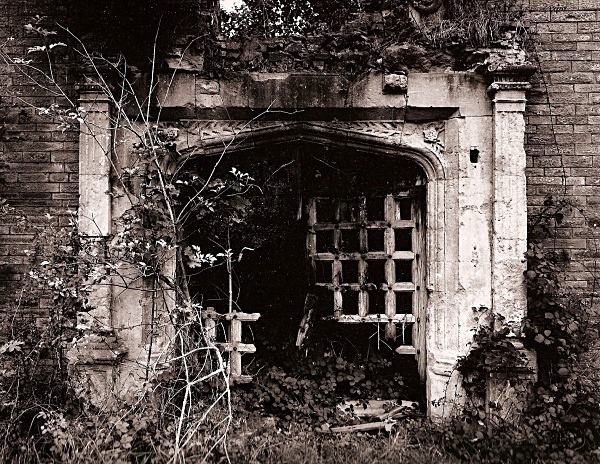 Notes on ABERPERGWM, Glyn Neath, West Glamorgan 1997
I recently visited this house (build 1560 on a former site) again and was shocked by what I saw. So much had fallen in just 6 years.
This property, still owned by the Coal Board, lies beside a housing estate and with no security and with public footpaths circling the house, is an easy target for vandals. Very little remains and what does is all but invisible in the undergrowth. Much vandalised and surprisingly, considering its state and location, yet to be demolished, but it can only be a matter of time.
A fine wooden door/gateway lies in a pile with bramble coils wrapping themselves around the rotten joins and two medieval windows were recently discovered in the collapsing masonry.
For further information on Aberpergwm a good starting point would be the excellent book by Elizabeth F. Belcham 'About Aberpergwm : the home of the Williams family in the Vale of Neath, Glamorgan'.
Aberpergwm 1997
Aberpergwm 1997
Aberpergwm 1997
Aberpergwm 1997
| | |
| --- | --- |
| | |