LLAWHADEN HOUSE, Llawhaden, Pembrokeshire 2011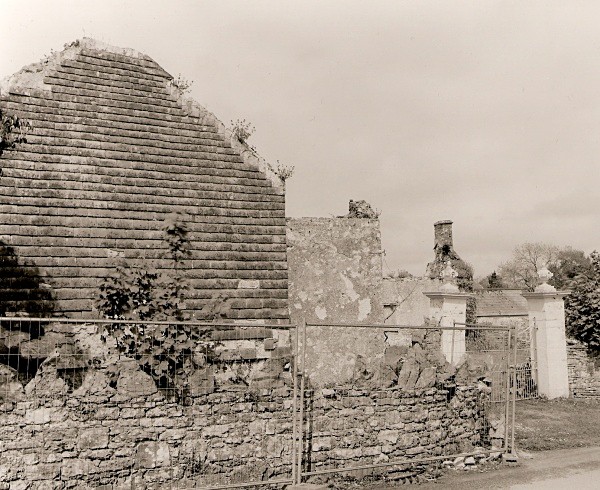 Notes on LLAWHADEN HOUSE, Llawhaden, Pembrokeshire 2011

A fine house, sadly destroyed by fire in 2000, sits centrally in the small village of Llawhaden and overlooking the ruins of Llawhaden Castle. The village setting is pretty and well-maintained and Llawhaden house sits uncomfortable in it's dilapidated and ruinous state. At the core a medieval dwelling and it is also reported that Oliver Cromwell stayed here. Around the rear there is also a granary, stables, dovecote and also a walled garden (over the road) – all overgrown and unfriendly.

My visit was brief, on a Saturday afternoon, bright and breezy and due to the high fence I only took a few photographs and did not venture within the fenced area. The property has been purchased with plans to restore in the immediate future.