MEANDERING RIVER ELAN, Bont Elan, Rhayader, Powys 2009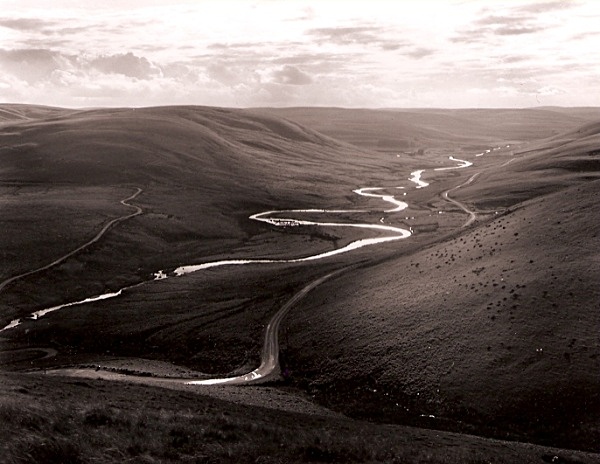 Notes on MEANDERING RIVER ELAN, Bont Elan, Rhayader, Powys 2009

I have waited approximately over two years from visualising and actually finding the right time and conditions to take this image. I usually shy away from grand vista views but this meandering river has always been close to my heart. I had to wait to high summer when the sun set as far west as possible and as to reflect against the bends of this unusually high meandering river. I also had to wait for a summer day, with a few clouds (too many and it the sun would not reflect, too little and there would be little interest in the upper part of the image) and not to photograph too late in the day since the sun would be shining directly into the lens and would possibly give flare and no detail at all in the sky area. The drive from my parents house at Hafod is half an hour and fortunately I had timed it to perfection. The day was nearing it's end and there was no one around, tourists and locals at home eating their dinner, even the sheep seemed to sense that the day was drawing to a close and remained static laying across the warm tarmac oblivious (and quite rightly so) to traffic. A number of exposures were made using a variety of lenses (135mm and 180mm on a 5x4inch camera).
| | |
| --- | --- |
| | |