HAFOD, Nantcwnlle, Ceredigion 2014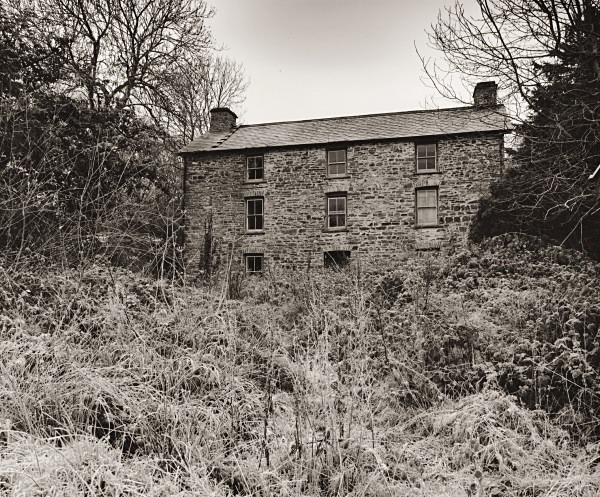 Notes on HAFOD, Nantcwnlle, Ceredigion 2014

I sometimes drive passed Hafod on my way to work and since it had been five years since my last visit and the dashes of view between the foliage showed the house and grounds looking overgrown I decided to stop early one December morning. The ground was frozen hard, the air cold and blue-like. The brambles and weeds were higher than eye level and the post-box was brimming with damp, slug eaten, weather-eaten mail.
Restoration had stopped. The house though was still in a very good state and one can hope that the owners are planning to return soon.
Hafod is, for me, an odd house. Its three storey's are not as imposing as one may think and it feels like its trying to be something it's not. I think it may also be fair to say that its location is all a little closed in and overgrown. Perhaps this is unjust and once the foliage is cut back, the lawn restored, it could make a lovely family home. I hope so.
I took a few exposures before sun-up and was pleased to get back to the car and made my way to work.
| | |
| --- | --- |
| | |