CEULAN MILL, Talybont, Ceredigion 2011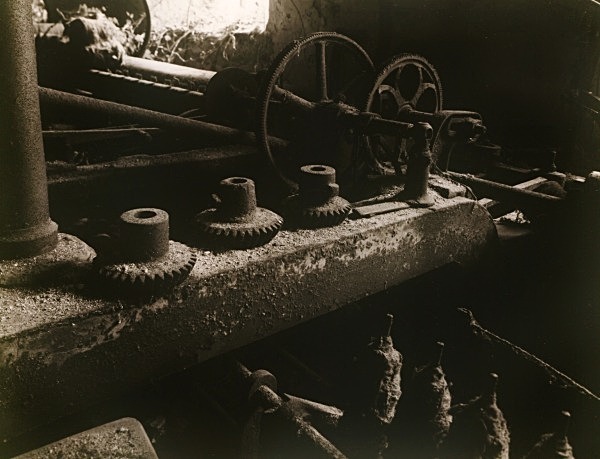 Notes on CEULAN MILL, Talybont, Ceredigion 2011

An unexpected visit and also of note some items have disappeared notably many, many spools of wool and possibly some baskets. The stuffed heron remains. The bulk of the machines survive, the atmospherics, as ever, survive. The morning of my visit was cloudy with drizzle and little light entered the mill - exposures of 90 minutes were used (a three to six hour exposure would have been preferable) and thus, one has to question the argument of film v digital. A digital image could have been taken in a fraction of the time and therefore more exposures could have been made. My love of traditional film photography is however too strong, too imbedded to alter my current course. At this moment.

Abandoned in 1959 one get the feeling that the workers just downed tools and left everything just as one witnesses it today.