BANKS OF PENYGARREG RESERVIOR,Elan Valley, Radnorshire 1996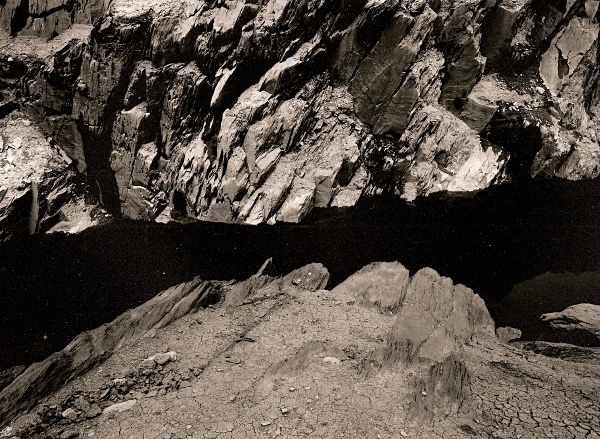 Notes on BANKS OF FROZEN PENYGARREG RESERVIOR, Radnorshire 1996

Cwm Elan is a spectacular place. I know some locals find it a little too picturesque but I have no qualms and am happy to wander the lengths of it lakes and spy former workings all day. This image taken at the end of Pengarreg Reservoir shows low water and a silver silt over the rocks giving them a white appearance.