ABERDUHONW, Builth Wells, Breconshire 2009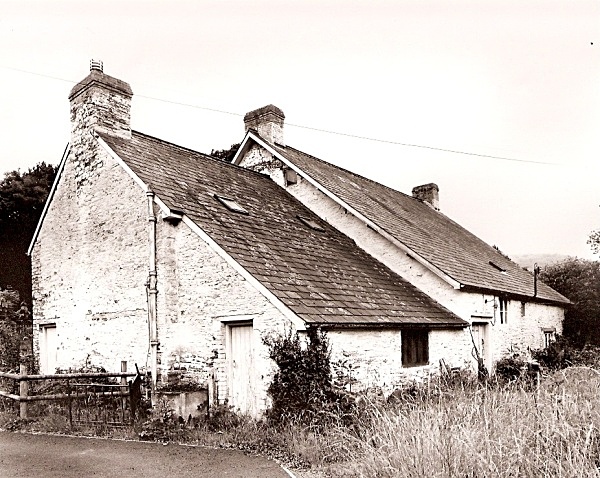 Notes on ABERDUHONW, Builth Wells, Breconshire 2009
I had driven past this property many times, noting it appeared abandoned, in the last few years but never had any film loaded. This time the house was my destination and I had film loaded! As decribed in 'Powis: The Buildings of Wales' by Richard Halsam: 'Behind the 19th century front is a 17th century staircase'. I did not attempt to gain entry so was unable to view the interior.
Aberduhonw is a large farmhouse with a very large, and often seen in mid Wales, sloping rear roof. Net curtains in the dirty windows were threadbare and the house has begun to look on the verge of decay. I do not know what it is like within – the grounds were too overgrown to get close to the house and peer through the windows and it would have probably been too dark to see much anyhow. Behind the house is a small cottage also empty.
A sheep dog tied up outside by one of the outbuildings barked whenever I came into view and I became very conscious of his and my intrusion in an otherwise quiet morning. I made a few exposures and walked around the generous buildings and attractive arched barns before making my way to Crickhowell to re-visit the ruined house in the Black Mountains called The Hermitage.
Aberduhonw 2009
Aberduhonw 2009
Aberduhonw 2009
Aberduhonw 2009
| | |
| --- | --- |
| | |